Biodegradable yarn made from algae, brands embracing upcycled textiles and runway shows banning plastic hangers: The growing attention paid to sustainability in the fashion industry is laudable — and starting to make a real impact.
Innovative and effective solutions are alive and well in the clothing industry. And outright waste, like the fact that 20% of all garments produced each year are never sold and go straight to landfills, is also getting more negative attention.
But even during this Fashion Week season, with the ongoing shows in New York and those that will open soon in Los Angeles, there is something that hardly anyone in the United States is talking about: What about all the packaging behind the scenes in the clothing and fashion industry all year long?
Few are aware of the massive amounts of plastic used to move textiles, other raw materials and finished products within the fashion supply chain. More than a quarter of all plastic created globally each year is used in the fashion industry. And much of this is flexible packaging and film, which cannot be recycled and will forever stay in landfills and in our oceans.
This behind-the-scenes plastic is similar to the issue of poor overseas labor conditions three decades ago, and it's simply something no one talks about — yet. That needs to change.
While brands can — and some are — addressing this problem, fashion industry leaders and government regulators need to step up and lead the effort in order to make real change. For example, some brands indeed are switching to alternatives, like compostable packaging. More than 60 brands have also signed a pact to ensure 50% of business-to-business packaging is made from recycled materials by 2030, and legislators are working on new laws, especially in Europe. But we need to see more of these efforts and make sure these efforts result in actual environmental impact. The future of the planet — and human health — are at stake here.
In the United States, the majority of plastic used in the fashion supply chain is not covered by legislation that seeks to reduce contaminating plastics, as most of those laws only target the use of plastic at the consumer level, and in stores. For example, at least eight states have banned or restricted the use of disposable plastic shopping bags.
But the U.S. has no regulations seeking to reduce plastic packaging waste from online shipping to consumers. In fact, last summer, California lawmakers killed a proposed bill that would limit the use of single-use plastics in e-commerce. And beyond that, no one is even thinking about the massive amounts of plastic used in the supply chain, to ship raw materials, goods and finished products around the world, from suppliers to manufacturers to retailers to warehouses — and all the middlemen in between — even before items reach consumers.
Even in the EU, which has long been ahead of the U.S. on environmental issues, much of this waste in the fashion industry happens silently. For example, even the recent Copenhagen Fashion Week, which made headlines for only allowing brands that met certain sustainability standards to participate, banned single-use packaging backstage during shows but made no mention of plastics used earlier in the supply chain for packaging raw materials or shipping the products to Denmark.
Now, there is some hope on the horizon in the EU, as proposed laws would seek to limit single-use plastics and other waste in the supply chain at least on the level of retailers-to-consumers. If this law gets passed, it can set an example for other nations and possibly blaze a new trail. But even these proposed laws do not address the long and global supply chain and all the plastic packaging used before retailers package goods for consumers.
This naturally opens the question about what should replace plastic packaging in the supply chain — and the answer is not easy. Flexible plastic packaging, even though it cannot be recycled, has become so pervasive because it is cheap and effective for keeping goods dry and clean. Maybe innovative alternatives, like compostable plastic, could help, or new processes to fix the broken current recycling methods. I do not claim to have all of the answers, and there is no doubt that plastic waste is a challenging problem without easy or fast answers.
But that does not mean that we give up and do nothing. It should be remembered that when plastic was developed in 1907, then became more durable and common in the 1940s it was seen as magical. It opened the doors to economic growth, more affordable goods and safer hospitals. But now, our generation must deliver a similar innovative solution for our plastic waste and healthier packaging options — because the demand for protecting products during shipping is not going away.
And the first step for doing that is to start talking about the supply chain waste — as even if we eliminate plastics from textiles or more governments ban plastic bags in stores, the fashion industry will continue to play a major role in the proliferation of plastic waste. Due to the sheer amount of plastic it uses, the fashion industry can make a huge difference and needs to be a leader in these efforts, or at least in the discussion of them.
More steps can be taken, especially on a governmental level. For example, laws that target packaging used in shipping should be passed, as they have been for in-store shopping. The Federal Trade Commission's Green Guides, which are being updated as I write, should include criteria for using words such as "sustainable," and these should take the supply chain and not just the end product into account.
The journey to reducing plastic waste in the fashion supply chain is long, but we need to start planning it — now. We badly need new innovative materials and new waste management solutions. Plastic is killing our planet — and us.
(Merav Koren is the CMO at TIPA Corp.)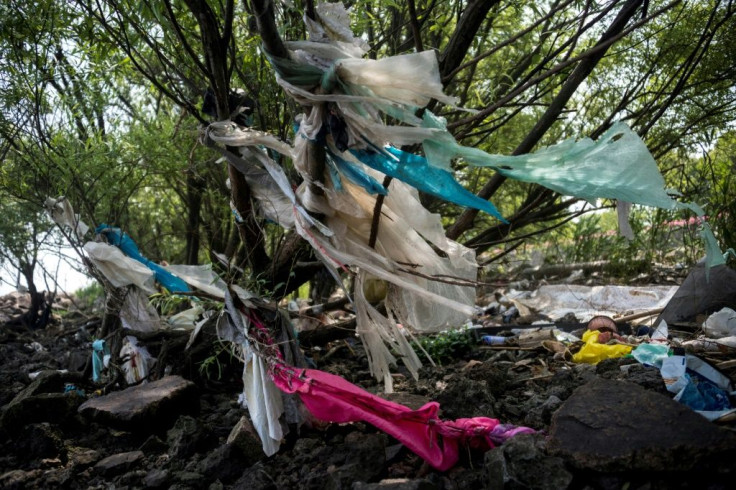 Related Posts