A march taken out by Youth Congress (YC) and Kerala Students Union (KSU) activists to the Kalamassery police station here in protest against alleged high-handedness of the police in dealing with protests of Congress outfits turned violent on Tuesday.
The march, inaugurated by YC State president Shafi Parambil at HMT Junction, was stopped by the police at South Kalamassery by putting up barricades. When the activists attempted to topple the barricades, the police responded with water canon.
Violence erupted when the police started lathicharging the activists around 1 p.m, leaving eight injured, including two who fractured their hands and another sustaining a head wound that needed seven stitches. The injured were admitted in private hospitals.
The police claimed that four of their own were injured in the incident.
Later, Mr. Parambil and district Congress committee president Mohammed Shiyas staged a siege of the police station demanding the release of the "illegally detained" activists and action against at least two policemen who "shoved" the leaders around.
"The police detained activists who had nothing to do with the protest. They beat up the activists and even refused to take them to hospital initially. They charged at our workers saying there should no longer be any protests. It is not for the police or (Chief Minister) Pinarayi Vijayan to decide that. The police must explain why they committed such an atrocity," said Mr. Parambil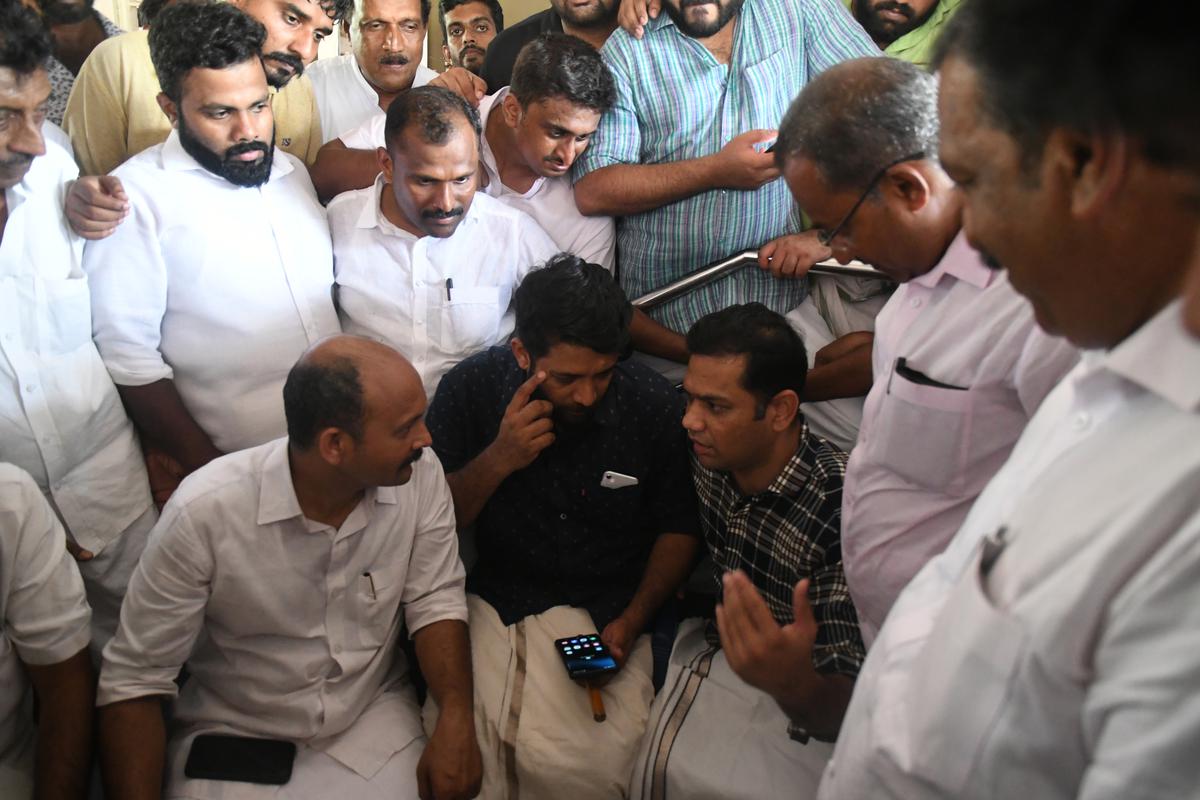 …
Read the rest