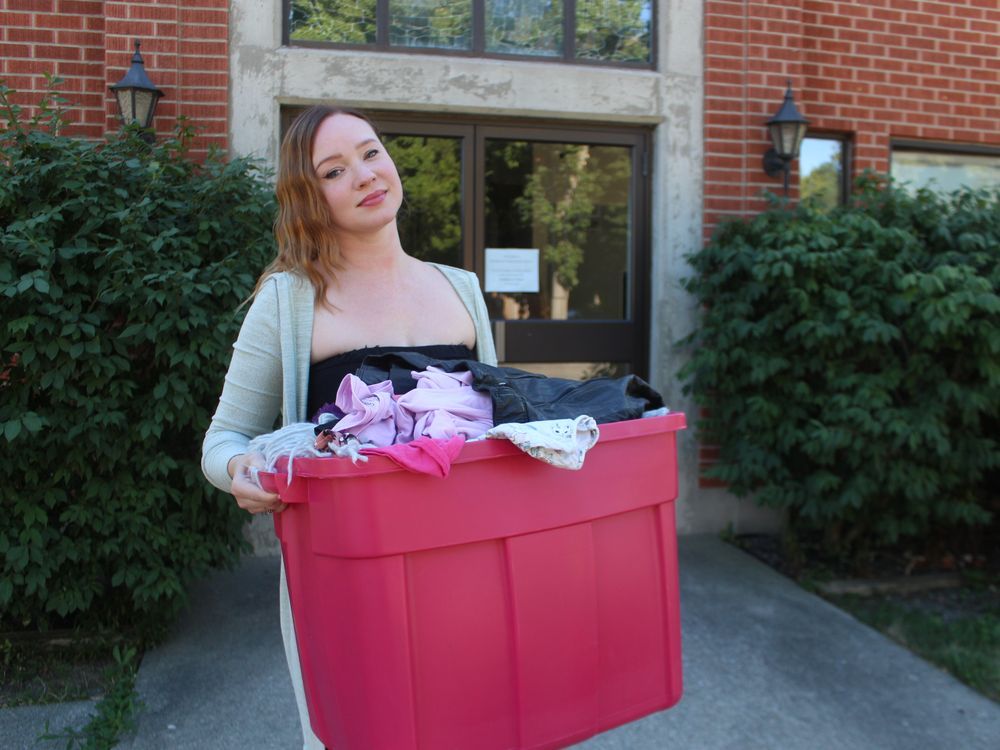 Sarnia church holding back-to-school used clothing giveaway
Article content
Sarnia's Emmanuel Presbyterian Church is hosting a used clothing giveaway Aug. 6 to help families get ready to send their kids back to school.
Article content
The event will run from 1 p.m. to 4 p.m. at the church located at 120 Russell St. S.
"It's a need in our community," said Rev. Allan Farris. "Families are struggling with all kinds of things as costs go up, and we wanted to help the local neighbourhood."
The church building on Russell Street South was formerly known as Paterson Memorial, but was renamed Emmanuel Presbyterian after Paterson and Laurel Lea St. Matthew's Presbyterian churches joined together earlier this year and are now meeting at the site.
The clothing, which has been collected by church members, will be free but donations will be accepted from those who wish to give.
"We thought we'd collect whatever people want to give for this charity, Water First, which provides water to communities," Farris said.
Article content
Ontario-based Water First has collaborated with 60 Indigenous communities in Manitoba, Ontario, Quebec and Labrador to deliver sustainable water programs that meet local priorities, according to its website.
"We've had lots of members drop off clothes," Farris said. "There is some stuff that was given just before the pandemic for a garage sale that didn't end up happening."
Friends of church members have also been dropping off clothing for the event aimed at families getting ready for back-to-school, he said.
"It looks like a pretty good collection, so far," Farris said.
"We will have stuff for adults as well but the target is back-to-school" and finding clothing for children, he said.
The two Presbyterian churches joined together in April, Farris said.
"It has been really positive," he said.
"There are lots of smaller decisions to make," as the process of officially joining the churches continues, Farris said.
"We're still working on what to do with the church property on Exmouth Street," he said.
Farris said they have been talking with local agencies about the possibility of the former Laurel Lea St. Matthew's site being used for a housing initiative.
"That's the hope," he said. "They, of course, have to do feasibility studies and all that."
Related Posts