When it comes to equity and inclusion, the fashion industry has significantly changed in recent years, said Adrienne Jones, the first tenured, full-time Black professor at the Pratt Institute. Jones told us that years ago, boutiques would praise her designs — until she dropped off her clothes in-person and they realized she was Black. Their interest would suddenly evaporate.
Thankfully, progress has been made. As you recognize Black History Month and feel inspired to support Black-owned brands — and, by the way, you certainly don't need a specific month to do so — we've outlined a number of brands that fashion experts recommended to us below, along with some of their standout products. In addition to Jones, we spoke to Jonathan Square, assistant professor of Black visual culture at the Parsons School of Design, and Rikki Byrd, writer and PhD candidate in African American studies at Northwestern University.
Best clothes and accessories from Black-owned brands
We consulted the aforementioned fashion experts about their favorite Black-owned clothing brands. In some cases, we highlighted specific items they recommended. Other times, we highlighted a particular item from a brand they recommended to us. From skirts to earrings, we chose those items because of their positive reviews or affordable price point.
Telfar: Small Puff Shopper
Every expert we spoke to mentioned Telfar, the luxury brand piloted by Liberian-American fashion designer Telfar Clemens. As they should: Telfar shopping bags were one of Oprah's favorite things in 2020 and Beyonce has been spotted in their gear — in other words, Telfar is everywhere. "During the holidays, I went home to Louisiana, and saw someone wearing a Telfar bag in Walmart. I thought, wow, [Telfar is] really global," Square told us.
Telfar's bags are hard to come by — they typically sell out quickly. The latest batch of in-stock items are these puff shopping bags sporting the signature Telfar logo, a hand and shoulder strap, and a magnetic closure, according to the brand.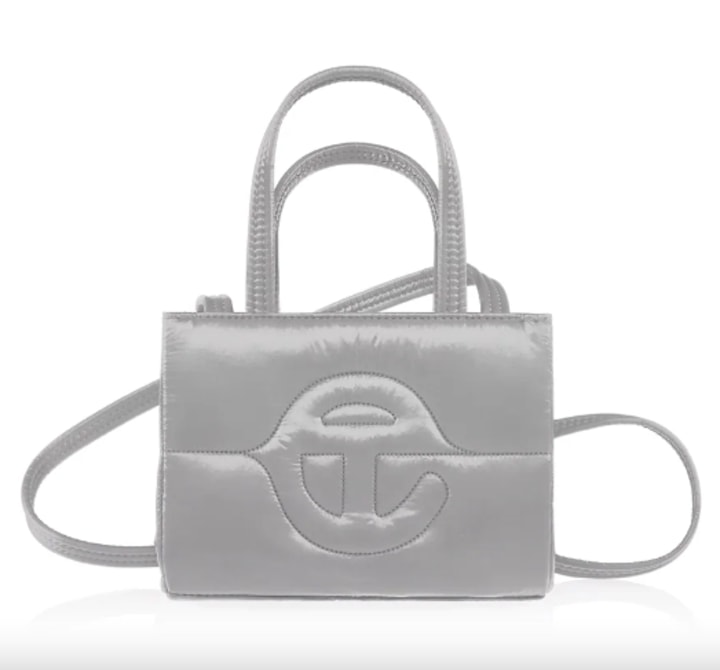 Luxury designer Thebe Magugu's collections bring culture, identity and quality to each piece, according to the brand. For the 2022 collection Genealogy, Magugu sat with his mother and went through photos from their family archive, said Byrd. This collection with Adidas brings that same passion to a more accessible lineup for all budgets, with a wide range of sizing options available.
Jones also recommended the brand Sammy B. Founded by New York City designer and Project Runway alumni Samantha Black, Sammy B's catalog has been worn by Beyonce, Nicki Minaj and more. The brand collaborated with Target to deliver accessible, colorful items at an affordable price, including these orange mid-rise satin pants sporting side pockets and a wide-leg silhouette. You can find more Sammy B clothes at Nordstrom or directly from the brand.
Fear of God: Essentials Logo Mock Neck Sweat
Square described the fashion brand Fear of God, started by designer Jerry Lorenzo, as "intellectual" and "well-made". If Jerry Lorenzo wasn't Black, he asserted, Fear of God's clothing line would be considered luxury sportswear — not just athletic wear. While some Fear of God pieces cost hundreds of dollars, the brand has a diffusion line called "Essentials" that comprises more affordable options. The Fear of God Essentials Summer Core Mock Neck, for instance, is relatively inexpensive.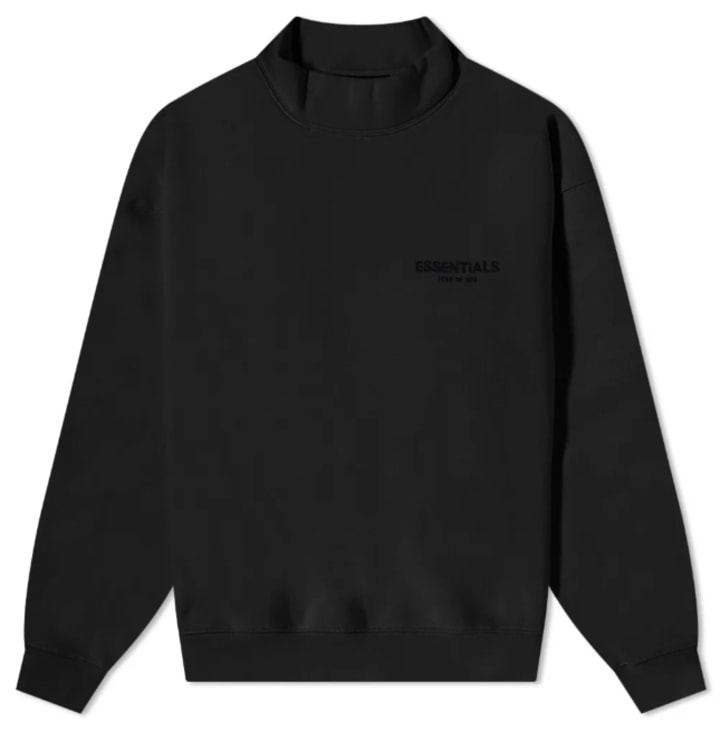 Harbison: Halo Earrings
Charles Harbison's luxury brand Harbison "is making some really timeless pieces," according to Byrd. Harbison started the brand in New York City in 2013, and has since dressed celebrities like Beyonce, Michelle Pfeiffer and Ava Duvernay. These Halo earrings are a "reimagining of the classic hoop" earring, and are made with 24K gold-plated brass, according to the brand.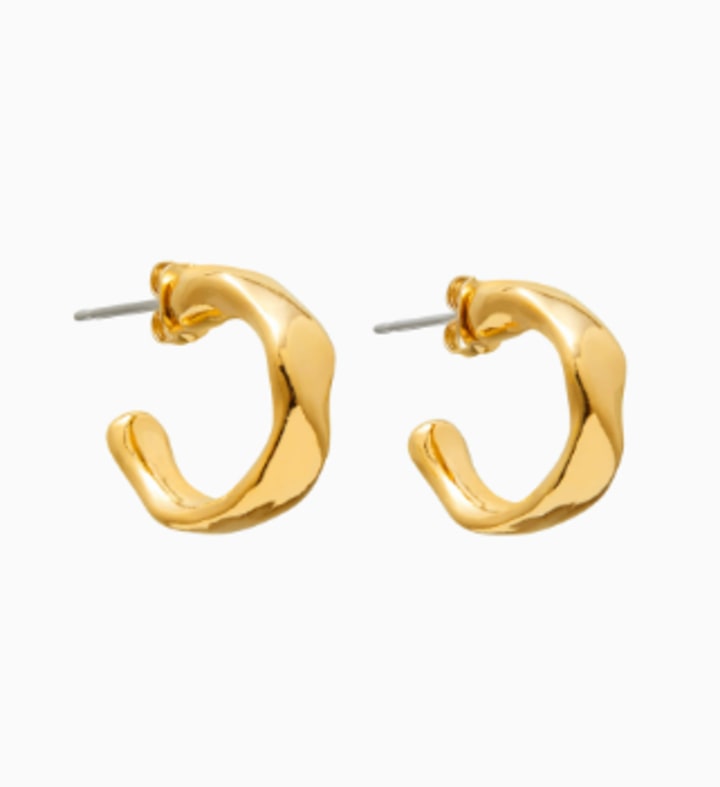 Denim Tears: Virginia 1619 Hoodie
"Denim Tears [investigates] the sartorial ingenuity of enslaved people and their descendants," Square said of Tremaine Emory's artistic clothing label, which unifies America's history with today's fashion trends.
Denim Tears launched its 1619 lineup to coincide with The New York Times' 1619 Project. For instance, this Virginia 1619 hoodie refers to August 1619, which is the beginning of American slavery in Virginia.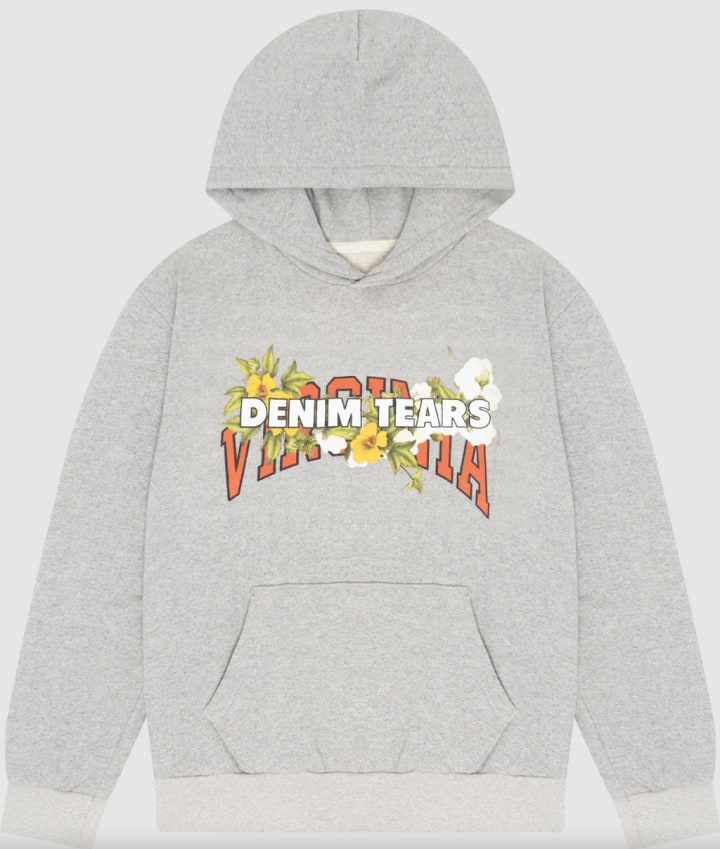 This mini handbag made of vegan leather comes from Homage Year, an accessory brand by designer Antoine Manning. "I purchased an Ova bag from the brand last year and it's always a conversation starter whenever I wear it." said Byrd. In an interview with Vogue, Manning described "avoiding harsh shapes and lines" when designing its now best-selling round Ova bags. The result: A futuristic bag that looks unique and special.
Wales Bonner: Wales Bonner Adidas Originals Track Pants
"Wales Bonner is one of my favorite clothing brands," said Byrd, who briefly met its founder, Grace Wales Bonner, while she studied at Parsons School of Design. "Her collections really focus on making diasporic connections between the Caribbean, London and the United States." Wales Bonner — in its collaboration with sportswear giant Adidas — made good-looking retro short-sleeve shirts, track pants and more as an homage to the athletics stylings of the late '70s and '80s. These yellow and white track pants are just one colorful piece from the collection.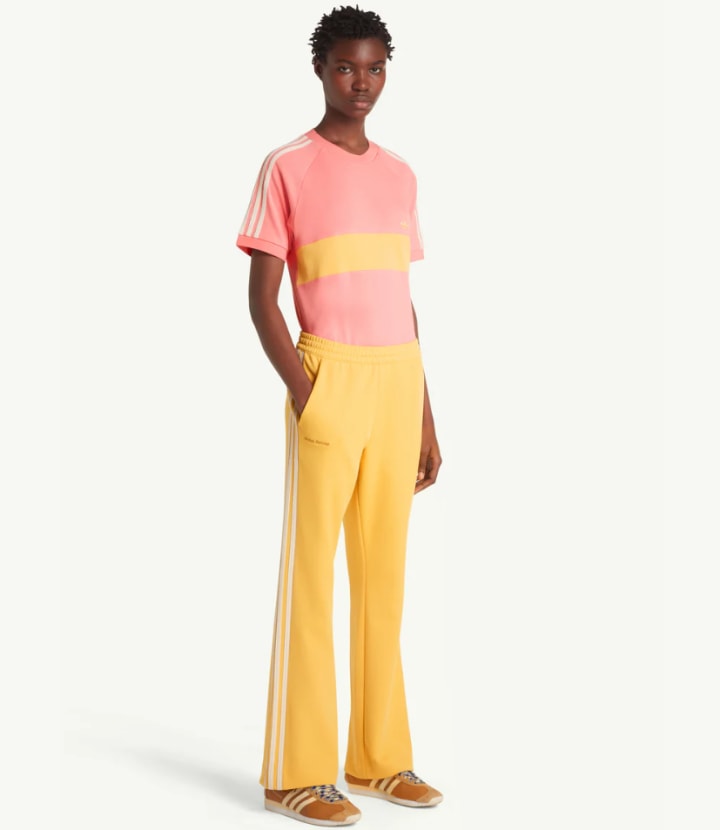 Walker Wear: Camo Bucket Hat
"In the '90s, everybody in the hip hop world was wearing Walker Wear," Jones said of April Walker's Brooklyn-based streetwear brand. "She designed for Tupac, Biggie, Mike Tyson… Wu-Tang Clan has worn her clothes." Walker then took a break from the industry before staging a comeback in the 2010s. This cotton camo bucket hat is one of the brand's best sellers, as is this Classic Embroidered Tee inspired by Walker's 90s work.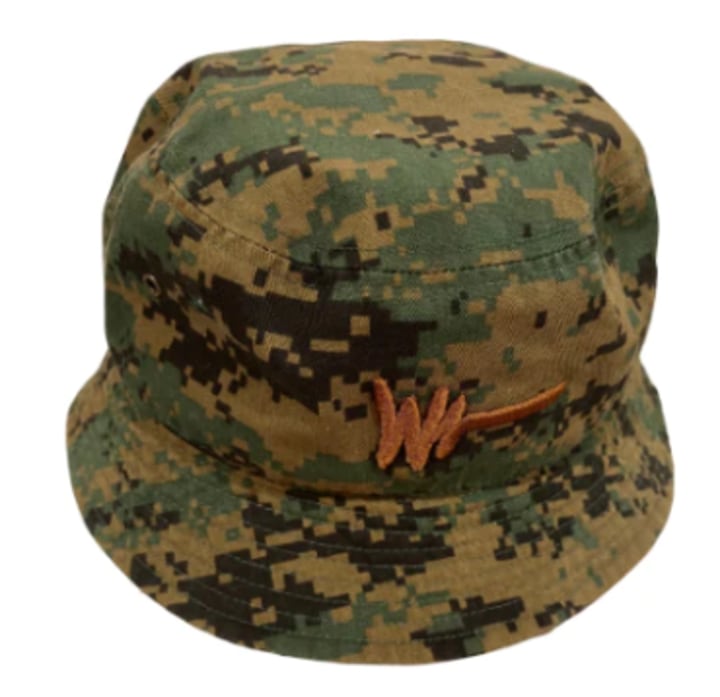 Ashmi and Co.: Emma's Overalls
Jones also recommended Ashmi & Co., a fun and luxurious clothes brand for babies and toddlers. Founded by "serial entrepreneur and mom of two" Uyo Okebie-Eichelberger, Ashmi & Co.'s clothes range in size from newborns all the way up to two year olds. All their products are designed in Georgia, and most are made of 100% cotton, according to the brand.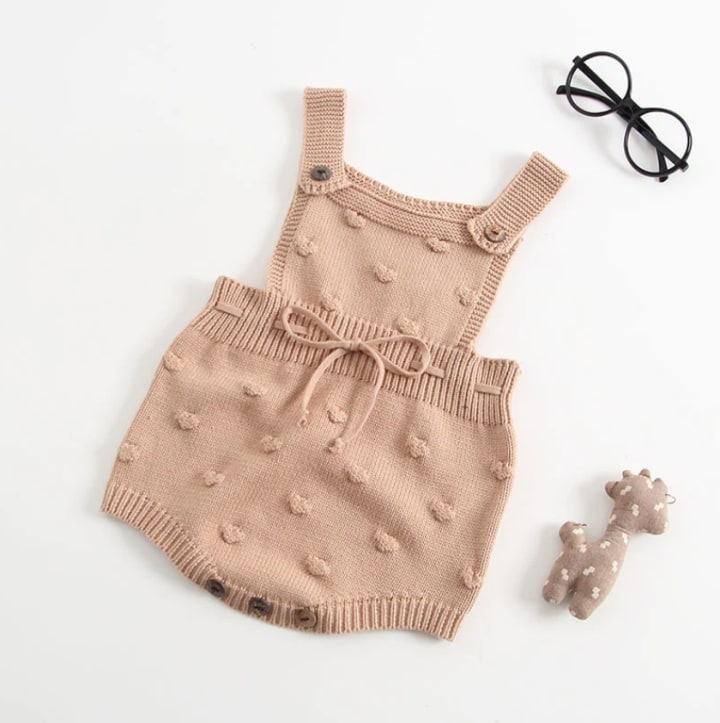 Epperson Studios: Black Faux Boucle Beanie & Dickie
Another recommendation from Jones was Harlem-based Epperson Studios, which prides itself on creating whimsical but functional clothing. In addition to plaid button-down shirts with contrasting panels, Epperson Studios sells this faux-boucle beanie & docket set to keep your head warm during the colder months of the year. Epperson has designed clothes for celebrities like Venus Williams, Alicia Keys and more.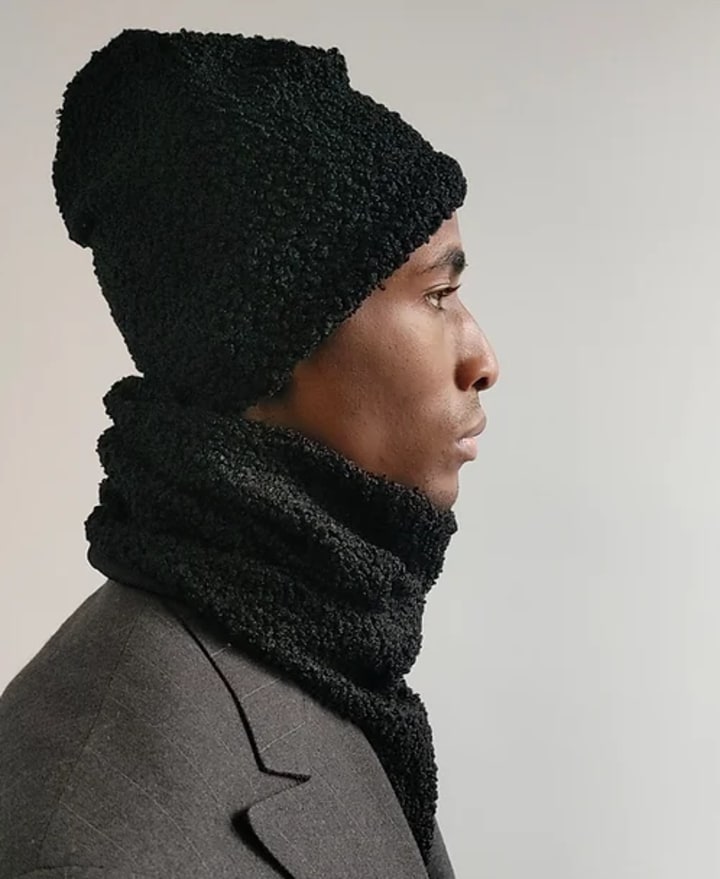 Jones remembered falling in love with what designer Byron Lars was doing years ago. "I don't care what your size or shape is — you put on a Byron Lars dress and you feel like a princess," she told us. Lars has since partnered with designer Sheila Gray and rebranded as In Earnest, launching collections for Anthropologie and more.
This Carissima Sheath Dress is a classic Lars piece that looks airy and features a spandex lining. The dress is sold in three fits — standard, petite and plus — for a range of body types.
Shaka King Menswear: Mustard/Charcoal Holes Knit Skullie
Jones also mentioned Shaka King Menswear, a brand originally created in Brooklyn before it moved production to Washington, D.C. "Shaka King has been in the game for quite some time," she told us. "He's an established designer who makes really great clothing." Shaka King Menswear offers big and tall options on the website, too, as well as customized orders. This knit skullie is good for any size or gender, and has mustard hole accents across the design.
Other Black-owned fashion brands
Meet our experts
At Select, we work with experts who have specialized knowledge and authority based on relevant training and/or experience. We also take steps to ensure that all expert advice and recommendations are made independently and with no undisclosed financial conflicts of interest.
Jonathan Michael Square is an Assistant Professor of Black Visual Culture at Parsons School of Design.
Adrienne Jones is a Professor of Fashion Design at the Pratt Institute.
Rikki Byrd is a Writer and PhD candidate in African American Studies at Northwestern University.
Catch up on Select's in-depth coverage of personal finance, tech and tools, wellness and more, and follow us on Facebook, Instagram and Twitter to stay up to date.
Related Posts